One of you precious youngsters called me today to ask for some suggestions for summer reading. Which is totally rad!!! I haven't called you back yet, but I got right on making a list for you 🙂
I am going to give you a few of my favorites, then suggest some popular picks. Some of these are at the Jr. High grade level and some are at the High School grade level. Summer reading should be fun, so if you want to read pick something that piques your interest.
My Faves: 
(These should all be available in the Chapel Store)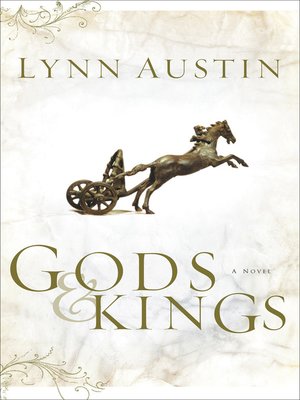 Gods and Kings—Austin, Lynn. Gods and Kings is the story of King Hezekiah, heir to the throne of King David. When his evil father plots to sacrifice him, Hezekiah's mother, Abijah, searches frantically for a way to save him. But only two men can help her, and neither of them seems trustworthy. In a time and place engulfed by violence, treachery, and infidelity to Yahweh, Abijah and her son must discover the one true Source of strength if they are to save themselves and their country. Book 1 of Chronicles of the Kings. (This book is amazing!!! Plus, it will get you hooked right away; it begins with a scene depicting child sacrifice to Molech).
Return To Me—Austin, Lynn. After decades of exile, the prophesies are coming true–King Cyrus has declared the Jews may return to Jerusalem. Iddo, a priest, is sure this is a sign of God's renewed favor. For too long they've remained in Babylon, and many, including Iddo's sons, are losing the faith that sets them apart. And so only a few choose to leave everything to return–return to their home and their God. Nothing about their journey to the Promised Land is easy. As hardships mount, even the faithful, like Iddo's beloved wife, Dinah, question the sacrifice of following God's leading. Zechariah, Iddo's oldest grandson, feels torn between his grandfather's ancient beliefs and the family they left behind. But one life-changing encounter with the Holy One gives him insight that will change Zechariah–and history–forever. Bringing the Old Testament to vibrant life, Return to Me tells the compelling story of two men living by faith in the midst of doubt, the women who love them, and the faithful remnant struggling to rebuild their lives in obedience to the God who beckons them home.
Bruchko: The Astonishing True Story of a 19-Year-Old American, His Capture by the Motilone Indians and His Adventures in Christianizing the Stone Age Tribe – Olson, Bruce. What happens when a nineteen-year-old boy leaves home and heads into the jungles to evangelize a murderous tribe of South American Indians? For Bruce Olson, it meant capture, disease, terror, loneliness, and torture. But what he discovered by trial and error has revolutionized then world of missions. Bruchko, which has sold more than 300,000 copies worldwide, has been called "more fantastic and harrowing than anything Hollywood could concoct." Living with the Motilone Indians since 1961, Olson has won the friendship of four presidents of Colombia and has made appearances before the United Nations because of his efforts. Bruchko includes the story of his 1988 kidnapping by communist guerrillas and the nine months of captivity that followed. This revised version of Olson's story will amaze you and remind you that simple faith in Christ can make anything possible. "[Bruchko is] an all-time missionary classic. Bruce Olson is a modern missionary hero who has modeled for us in our time the reaching of the unreached tribes." –Loren Cunningham Co-founder, Youth With A Mission. (This book was sooooo good! And it is true!)
Stepping Heavenward—Prentiss, Elizabeth. "How dreadfully old I am getting! Sixteen!" So begins 'Stepping Heavenward' by Elizabeth Prentiss, the journal-like account of a nineteenth century girl who learns, on the path to womanhood, that true happiness can be found in giving oneself for others. "This book is a treasure of both Godly and womanly wisdom told with disarming candor and humility, yet revealing a deep heart's desire to know God," says noted Christian speaker Elisabeth Elliot. "I do not hesitate to recommend it to men, who need to understand the wives they live with, and to any woman who wants to walk with God."
Safely Home— Alcorn, Randy. Is this the day I die? Li Quan asks himself this question daily, knowing that he might be killed for practicing his faith. American businessman Ben Fielding has no idea what his brilliant former college roommate is facing in China. He expects his old friend has fulfilled his dream of becoming a university professor. But when they are reunited in China after twenty years, both men are shocked at what they discover about each other. Thrown together in an hour of encroaching darkness, both must make choices that will determine not only the destinies of two men, but two families, two nations, and two worlds. (The tattoo on my left wrist was inspired by this book. It is THAT good).
Other Popular Books That Are Highly Recommended:
(Disclaimer–I haven't read all of these)
Unbroken: A World War II Story of Survival, Resilience, and Redemption – Hillenbrand, Laura. In boyhood, Louis Zamperini was an incorrigible delinquent. As a teenager, he channeled his defiance into running, discovering a prodigious talent that had carried him to the Berlin Olympics. But when World War II began, the athlete became an airman, embarking on a journey that led to a doomed flight on a May afternoon in 1943. When his Army Air Forces bomber crashed into the Pacific Ocean, against all odds, Zamperini survived, adrift on a foundering life raft. Ahead of Zamperini lay thousands of miles of open ocean, leaping sharks, thirst and starvation, enemy aircraft, and, beyond, a trial even greater. Driven to the limits of endurance, Zamperini would answer desperation with ingenuity; suffering with hope, resolve, and humor; brutality with rebellion. His fate, whether triumph or tragedy, would be suspended on the fraying wire of his will.
The Book Thief — Markus Zusak (2006)–A young girl living in Nazi Germany during World War II steals books and shares them with neighbors as well as with the Jewish refugee hiding in her foster family's basement.
All Creatures Great and Small — Herriot, James Wonderful, heartwarming stories of a country vet in England. Told with a warmth and sense of humor, Herriot's books have captivated audiences all over the world.
The Hobbit— Tolkien, J.R. The hobbit Bilbo Baggins embarks on the adventure of a lifetime in this famous, wonderfully inventive fantasy that serves as a delightful introduction to Tolkien's mythical world of Middle Earth.
White Fang — London, Jack White Fang, part wolf and part dog, is the only one of five cubs to survive in the wilds of the North. Under his first owner, Gray Beaver, White Fang becomes a strong sled dog, a leader, and a killer of weaker dogs. His second owner, the cruel Beauty Smith, makes White Fang fight to death for money.
Across Five Aprils—Hunt, Irene. The unforgettable story of young Jethro Creighton, who comes of age during the turbulent years of the Civil War, by the Newbery Award-winning author Irene Hunt. Poignant, heartwarming, and heart-breaking story of an Illinois farm family and their saga during the Civil War. Insightful look at how war affects even the closest families. Well-researched and highly recommended.
The Wright Brothers—Reynolds, Quentin. Young Orville and Wilbur Wright loved building things. From the fastest sled in town to the highest-flying kite, the Wright brothers' creations were always a step ahead of everyone else's. They grew up learning all about mechanics from fixing bicycles and studied math and physics. On December 17, 1903, Orville took off in the world's first flying machine!
Roll of Thunder, Hear My Cry—Taylor, Mildred D. The land is all-important to the Logan family. But it takes a while for Cassie and her three brothers to understand just how lucky they are to have it. They must learn the hard way that having a place they can call their own in rural Mississippi permits the Logans the luxuries of pride and courage that their poor black sharecropper neighbors can't afford.
The Red Badge of Courage—Crane, Stephen. Published thirty years after the Civil War, this "impressionistic" American classic tells a war story in a thoroughly modern way – without a trace of romanticizing. Through the eyes of ordinary soldier Henry Fleming, we follow his psychological turmoil, from the excitement of patriotism to the bloody realities of battle and his flight from it. In the end, he overcomes his fear and disillusionment, and fights with courage. The first great 'modern' novel of war by an American. For Sr. High school readers.
The Call of the Wild—London, Jack. The gripping tale of a heroic dog who, thrust into the Alaska Gold Rush, faces a choice between living in man's world or returning to nature.
Hiroshima—Hersey, John. On August 6, 1945, Hiroshima was destroyed by the first atom bomb ever dropped on a city. This book, John Hersey's journalistic masterpiece, tells what happened on that day. Told through the memories of survivors, this timeless, powerful and compassionate document has become a classic "that stirs the conscience of humanity." – The New York Times
The Adventures of Tom Sawyer—Twain, Mark. Famous tale of a boy's life in a small town on the banks of the Mississippi River.
Treasure Island–Stevenson, Robert Louis. One of the most enduringly popular adventure tales, Treasure Island began in 1881 as a serialized adventure entitled "The Sea-Cook" in the periodical Young Folks. Completed during a stay at Davos, Switzerland, where Stevenson had gone for his health, it was published in 1883 in the form we know today.
Set in the eighteenth century, Treasure Island spins a heady tale of piracy, a mysterious treasure map, and a host of sinister characters charged with diabolical intentions. Seen through the eyes of Jim Hawkins, the cabin boy of the Hispaniola, the action-packed adventure tells of a perilous sea journey across the Spanish Main, a mutiny  led by the infamous Long John Silver, and a lethal scramble for buried treasure on an exotic isle.
Robinson Crusoe–Daniel Defoe. Considered by many to be the first true English novel, ROBINSON CRUSOE is the original castaway story—one man shipwrecked on a desert island with little but his wits and the available resources to sustain him. Written in 1719 by Daniel Defoe and based in part on the true-life accounts of actual marooned sailors of his day, the book was an immediate success and spawned a new form of storytelling.
Little Women–Alcott, Louisa May. Beloved classic Little Women is about the March sisters—Meg, Jo, Beth and Amy—and their childhood and teenage years in Massachusetts during the Civil War. They live with their Mother, Marmee, and are close with their neighbors, especially the young man next door, Laurie. Through various struggles, experiences, and romances the girls or "little women" learn who they are and grow into adults. Written in 1868, Little Women was followed by two sequels, Little Men and Jo's Boys. All of these books have found their way into popular culture through film, television and stage adaptations, but it is Little Women that remains the most popular.
Around the World in Eighty Days—Verne, Jules. A fastidious English gentleman makes a remarkable wager – he will travel around the world in eighty days or forfeit his life's savings. Thus begins Jules Verne's classic 1872 novel, which remains unsurpassed in sheer story-telling entertainment and pure adventure. Phileas Fogg and his faithful manservant, Jean Passepartout, embark on a fantastic journey into a world filled with danger and beauty – from the exotic shores of India, where the heroic travelers rescue a beautiful Raja's wife from ritual sacrifice, to the rugged American frontier, where their train is ambushed by an angry Sioux tribe. Fogg's mission is complicated by an incredible case of mistaken identity that sends a Scotland Yard detective in hot pursuit. At once a riveting race against time and an action-packed odyssey into the unknown, Around the World in Eighty Days is a masterpiece of adventure fiction that has captured the imaginations of generations of readers – and continues to enthrall us today.
The Bronze Bow—Speare, Elizabeth. Daniel bar Jamin is fired by only one passion: to avenge his father's death by crucifixion by driving the Roman legions from his land of Israel. He joins an outlaw band and leads a dangerous life of spying, plotting, and impatiently waiting to seek revenge. Headstrong Daniel is devoid of tenderness and forgiveness, heading down a destructive path toward disaster until he hears the lessons taught by Jesus of Nazareth. An excellent read-aloud for the whole family!